Weekly training rides
We lead training rides from the L'Auberge Casino on Tuesday and Thursday at 4pm and Saturday at 8am. We park in the overflow employee lot (the dirt and gravel lot before the paved employee parking lot), and we cycle to Alligator Bayou and back. Anyone is welcome to ride with us, but it's an A-paced drop ride.
Feliciana Road Race
Each May, we hold the Feliciana Road Race in the rolling hills around St. Francisville, LA. As a one day event and a circuit race, it's the perfect race for your family to come out and cheer you on. The circuit is the 22-mile loop formed by LA Hwy 421, Jones Vaughn Creek Rd, and LA Hwy 10.
Team LAMBRA events
At the beginning of the year, we pick several races to participate in as a team. We'll carpool, share hotel rooms, work together, and generally have a grand ole time. Our team races can vary from year to year, but the Mississippi Gran Prix, Racing Rapides, and Tour de Acadiana are usually near the top.
Other LAMBRA events
As a member of Team Geaux Race, of course, you can compete in as many LAMBRA events (or other events) as you'd like. You can probably even find someone on the team to do it with you. All we ask is that you wear your team jersey when you podium :).
Other events
At its heart, Team Geaux Race is a group of people who just love to ride, and we participate in plenty of other, less-structured events throughout the year. We'll lead group rides in St Francisville, hold training races during the week, participate in charity rides like the MS150, ride in circles around the velodrome, and more.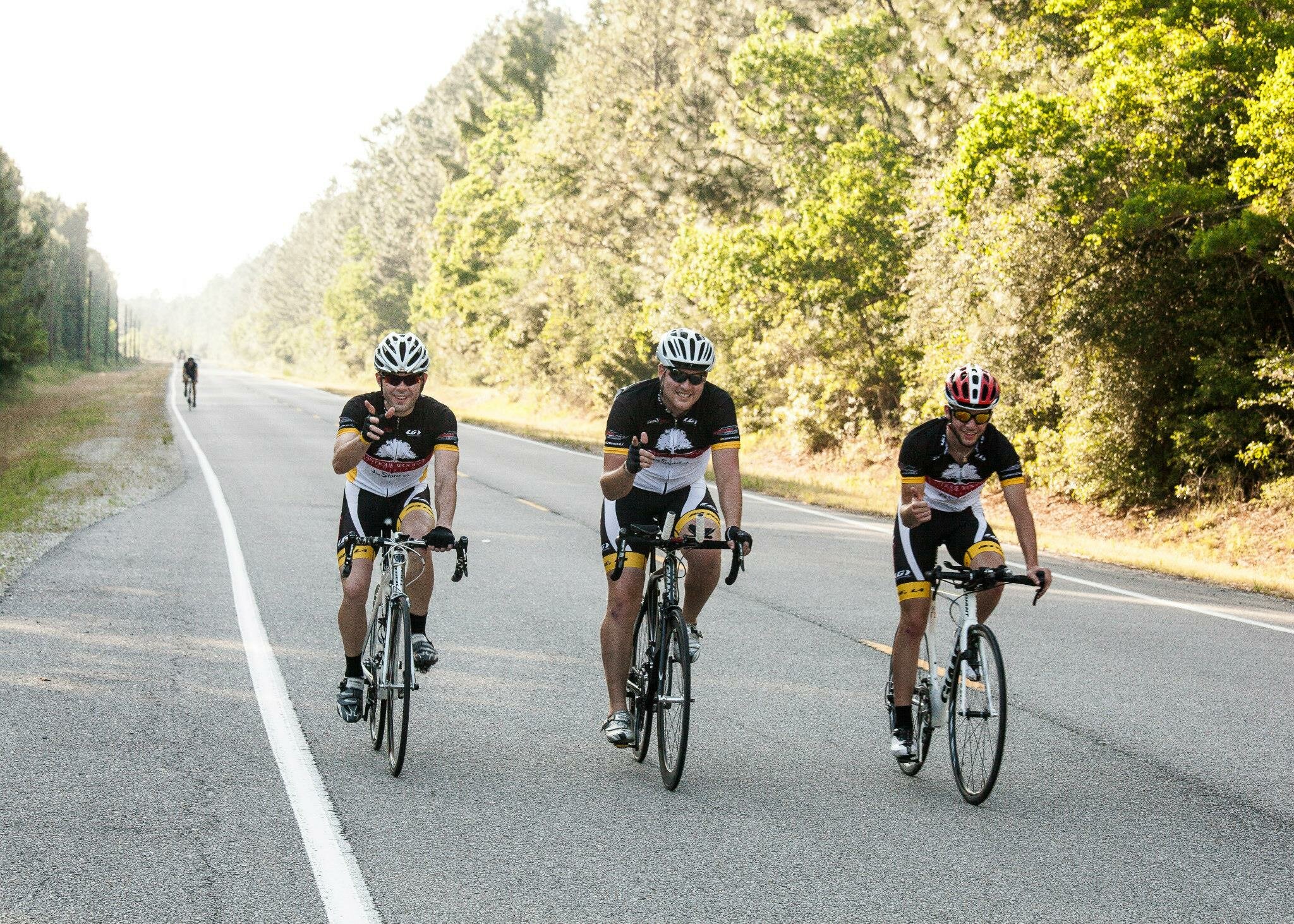 Thomas, Heath, and Taylor near the finish of the Race du Lac.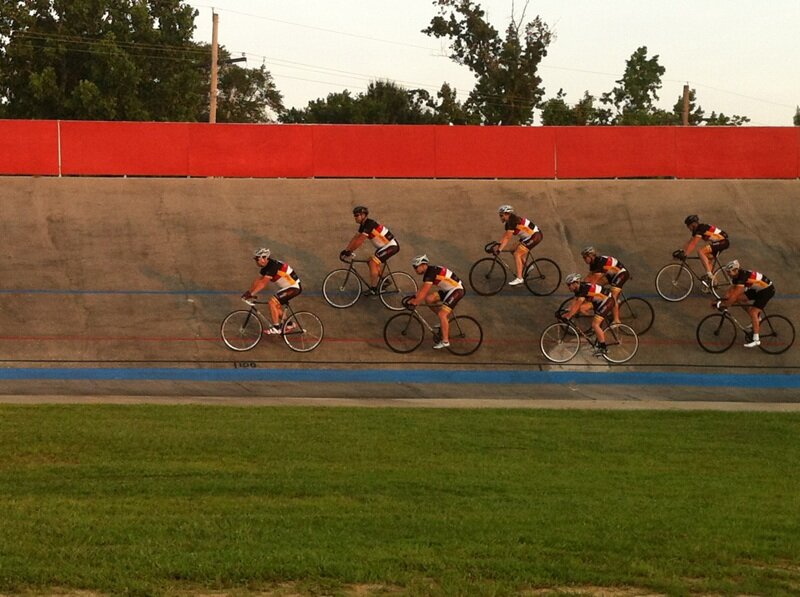 Team track pratice in the Baton Rouge velodrome.